Lane Specific Traffic Flow Control Models
In this project, we aim to find the best lane! Should you take the right or the left lane in the traffic flow? Which lane will go faster? Which lane will be more comfortable; where do you need to accelerate and brake a lot? But also, In what lane can you facilitate this fast and comfortable trip for others, and how much do you need to give in?
Currently, traffic control applications are limited to the roadway level. There is a need for lane specific traffic control measures which can make optimum use of all the lanes by influencing the "longitudinal" and "lateral" behaviour of road users. Longitudinal refers to the direction in which the vehicle is moving while lateral refers to the sideways movement like lane changes. It has been observed that more traffic tends to use the median and centre lane when the traffic density (number of vehicles per unit length of roadway) is high. The outside lane is not fully utilized when flow reaches capacity.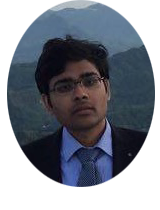 Figure 1: Unbalanced lane usage at capacity.
References
Hoogendoorn, S.P. & P.H.L. Bovy (2007), Generic Driving Behavior Modeling by Differential Game Theory, Proceedings Traffic and Granular Flow 2007, pp. 321-331. HTSM.
Ou, Q. (2012), Fusing Heterogeneous Traffic Data, PhD thesis, Delft University of Technology, TRAIL Thesis Series T 2011/5, Delft, the Netherlands.
Schakel, W.J. & B. van Arem (2013), Improving traffic flow efficiency by In-car advice on lane, speed and headway, In Transportation Research Board 92nd Annual Meeting, Washington DC. Submitted to IEEE Transactions on ITS.
Knoop, V. L., Duret, A., Buisson, C., & Van Arem, B. (2010). Lane distribution of traffic near merging zones influence of variable speed limits. Paper presented at the IEEE Conference on Intelligent Transportation Systems, Proceedings, ITSC, 485-490.
Knoop, V.L., Hoogendoorn, S.P., Yasuhiro, S., and Buisson, Ch., (2012) Quantifying the Number of Lane Changes in Traffic: Empirical Analysis, Transportation Research Records No. 2278, Pages 31-41.